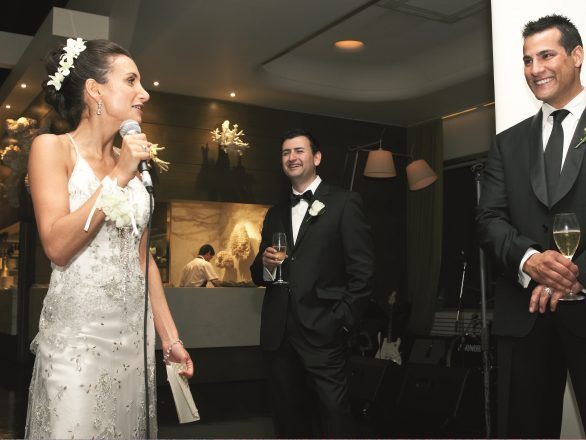 The bride's speech is truly one of the highlights of the wedding speeches. In the past, only the father of the bride was asked to deliver a speech but today, amongst others, the bride's speech is expected as well.
If you are a bride-to-be then getting set for the big day can indeed be a stressful phase. A lot of brides experience anxiety as the wedding date draws near. Thinking about your gown, your cake, the venue, the invitations, and not to mention the thought of giving a speech in front of the crowd can add up to the pressure.
However, there is really no need to worry about your bride speech. With little guidance you can come up with an exceptional bride speech which will add to your beauty and class on the wedding day.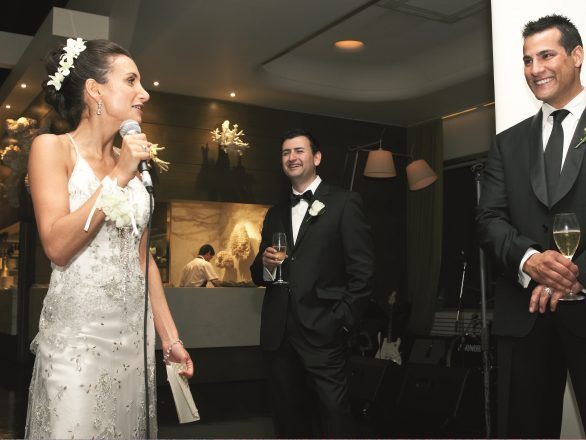 Here are a few tips on how you can write a bride's speech that will capture the heart of your audience:
Thank your guests – Remember to thank all the people who took the time to be there on your wedding. Surely, your audience will be touched knowing how much you appreciate their presence.
Thank your parents – This is the moment where you can say thank you to your parents for their love and support amidst your friends and relatives. Imagine the pride and joy your parents will feel as they hear your personal thanks on the day of your wedding.
Thank your husband's family – Acknowledge your husband's parents and family as well. Let them know that you are happy to be a part of them.
Thank the people who helped – Don't forget to thank all the people who lent a hand or have given their time and effort to make the wedding a success.
Few words for the groom –  Finally, this is the moment when you can express again your thanks and love for your husband. You can share a favorite love quotation or recite your favorite lines from a song.  Have a theme. It is highly recommended that you have a theme of your speech. You can logically arrange the content of your speech being in sync with the theme. This will make your speech easy to understand and memorable.
Before writing your brides speech, check out  https://www.weddingspeechesforall.com/bride-speeches/ to read excellent, professionally written sample bride speeches that will surely inspire you and enthrall your audience. The site also offers a step by step guide to help you write your speech, practical advice on confident public speaking and lots of exclusive wedding quotations, toasts and hilarious one-liners.