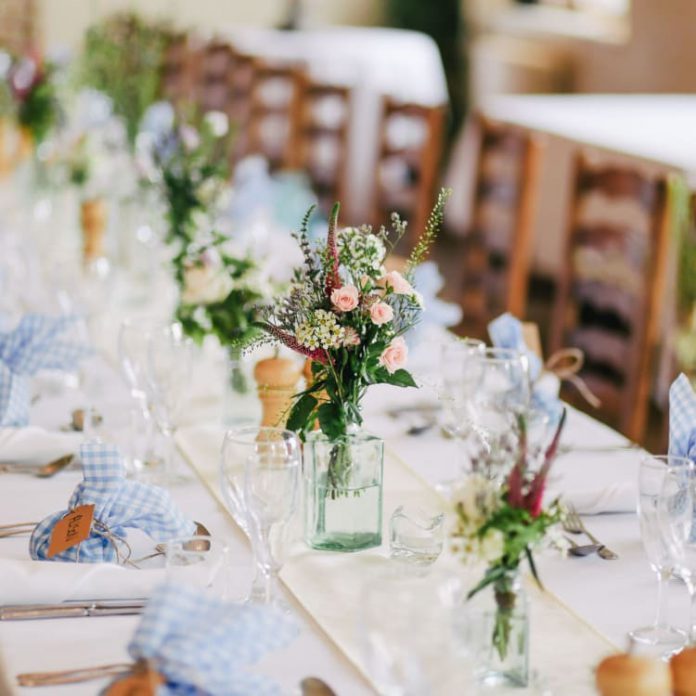 Your son and his partner have finally decided to ring the wedding bells!  And you gave them your blessings!!
You now need to deliver a mother of the groom speech on this special occasion. You really want to make it special as this is a once in a lifetime moment and you owe it to your son to come up with a great message.
It is truly an emotional moment for you. There is so much that you wish to include in your speech.
Your son's special childhood memories, his crazy pranks, his wild crushes, his growing up into a fine confident young man, his achievements and his decision to marry the beautiful bride. You are at a loss of where to start, what to include and what to leave out!
There is nothing to worry. There is plenty of help at hand.
With little guidance, coming up with a heart-warming, memorable and entertaining mother of the groom speech is not that difficult.
Here are some tips to help you out with your mother of the groom speech:
Share stories. Stories are very good source of insight to any occasion, and a wedding celebration is no exception.  You may mention the old times, describe the groom in his younger days.  Briefly relive your fondest memories of your son during those early years.  Express your delight on how your son has grown into a fine young man everybody witnesses today. Both the newlyweds and the guests will surely enjoy these stories.
Share wedding quotations. Carefully chosen wedding quotations can make your speech more interesting and meaningful. The quotations should be well chosen and should match with the theme of your speech.
Have a structure. All good quality speeches have a well-defined structure. Your speech should be divided into three parts – the opening, the body and the conclusion. All these three parts should be well in sync with the theme of your speech. One point should lead to the other so that the audience can easily follow what you are trying to say. It is very important to have a good opening which can instantly connect with your audience. You can open your speech with a well-written love or wedding quotation and can then move on to introduce yourself.
Speak from your heart. If you want to deliver a speech which is enjoyable, inspiring and truly memorable, you should deliver your message very genuinely.  Practice your speech a couple of times. Practice will bring you confidence.  What you really mean to say will also be reflected in your choice of words, how you speak and your gestures. Always remember that you are doing this for your son.  Your speech must also be an indication that you are extending that love to your daughter-in-law.
Get more advice on how to write a meaningful and memorable mother of the groom speech from here. We showcases sample wedding speeches and toasts custom-fit for the mother of the groom.  You can relate to most of these professionally written speech samples and with little or no changes can use them as your own speech. You will also discover how to put together the right blend of substance, humor and emotions in personalizing your message.
If you are looking for exclusive wedding toasts, quotations and hilarious one-liners and a step by step guide to help you write your own speech and valuable tips on overcoming public speaking fears – click on mother of the groom speech for more details.