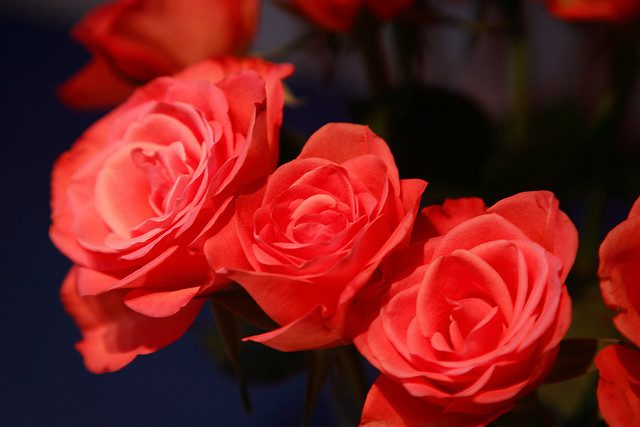 The bridal bouquet is an essential and traditional accessory in a wedding. It is not just what the bride needs to hold as she marches down the aisle, but a significant piece that symbolizes the beauty and elegance of the woman. You do not only pick any flowers in the garden or anywhere. There is somehow importance to choose the right bouquet. Here are the ten most popular and favorite choices of bouquets that are not just beautiful to make and hold, but also easy to get.
1. Roses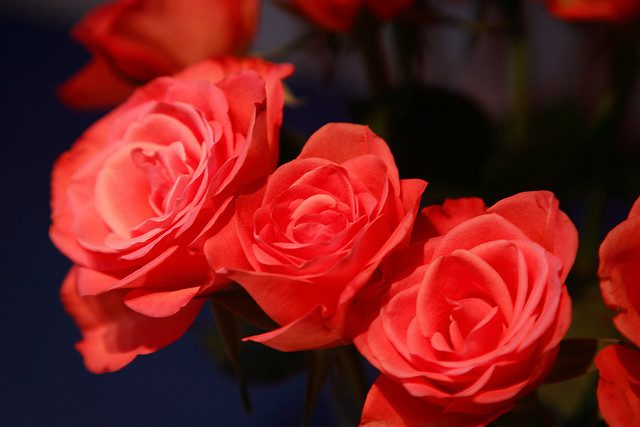 The rose is like the diamond to women. Because they are universally popular, roses in red and white, or pink and white are a good choice for the bride's bouquet. Rose is a simply a type of flower that reflects sophistication, which is why it is a fantastic bouquet to use. Since rose has other colors like yellow, blue, orange, and purple, you can select any kind, as long as it matches the theme of the wedding.
Another thing about roses is that they are available at anytime of the year. With their cheap costs, it won't be really difficult to get some rose bouquet for the bride. That is probably one of the reasons why it is a constant favorite for years.
2. Lilies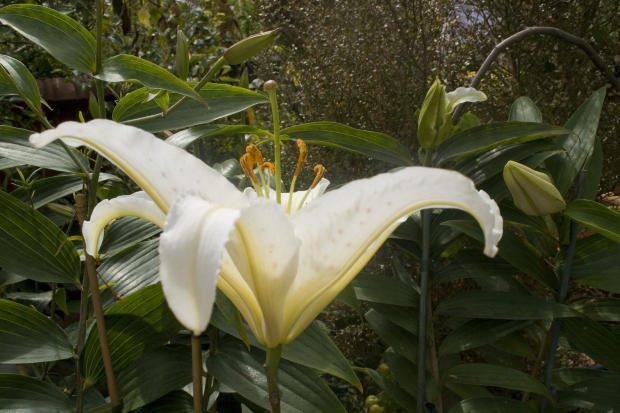 Another beautiful flower that is mostly used as bridal bouquet is lily. This flower has different varieties, which include hybrids, Asiatic, and oriental, as well as colors. Depending on the variant, lilies can have great fragrance or no scent at all. Also, each of the variant has various colors and sub-types. This means there are plenty of lilies to choose from if you prefer to have lily bouquet.
3. Calla Lilies
Who would not forget what a calla lily looks like? Even your youngest girl may pinpoint which flower is calla lily. This trumpet-shaped, white flower is also a favorite choice for bride's bouquet. Although there are variants, such as yellow, pink and red, its white colors, simple beauty and long stem make it a very excellent symbol for any bride. Just add a few other small flowers then tie with ribbon that matches the wedding theme, and it becomes a stunning piece to hold.
4. Orchids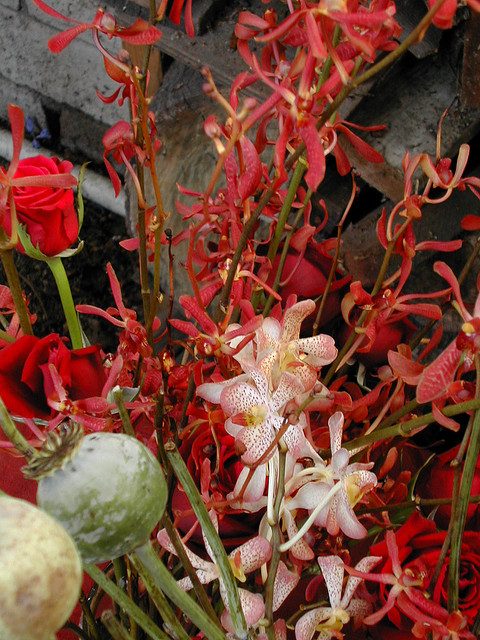 Among the few species of flowers, orchids has a wide range of variants. Believe it or note, there are more than 25,000 orchids available in different parts of the globe. You can find various colors, sizes and shapes, which will make you think more than once of what to select. This kind of flower is a good choice for some common wedding themes like urban and Asian wedding.
5. Tulips
Unlike roses, tulips are seasonal, which means this kind of flower is only an excellent choice during springtime. They usually blossom at that season, but if your wedding date falls into one of those spring months, you may select one of the different variants. This also has many colors to offer to any bride, so finding one that perfectly matches your theme is not that difficult to deal with.
6. Daisies
In summer or spring, daisies can be a wonderful choice to arrange for the bridal bouquet. As it comes with different and beautiful shades, a bride may choose her favorite color of daisies. She can even pick two or more shades and mix them, without confusing the beauty of this flower. It also comes with various breeds or variants, which include the cute gerbera daisies.
7. Peonies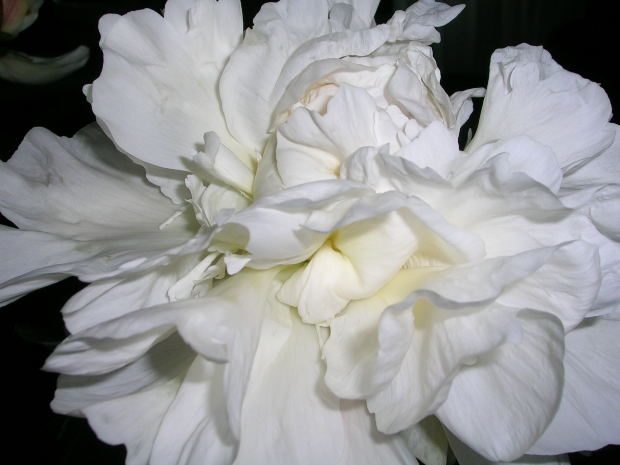 A rich, stunning bouquet of peonies can accentuate the beauty of the bride. This kind of flower is such a simple but very elegant to look at when each is arranged in a beautiful way. Like other species of flowers, peonies are available in different colors from lavender to yellow, peach to magenta punk, blush to peach, etc. What is good about peony bridal bouquet is that it is available from all seasons, including fall and early winter!
8. Sunflowers
The bright yellow of sunflowers makes it a perfect choice for summer wedding. Even during springtime and fall, sunflower bouquet would be an ideal choice for the bride to hold on her wedding day. There is just something unique and special about sunflowers that can create a much happier and livelier atmosphere, which is pretty much needed during a very special occasion like this.
9. Hydrangeas
Little, cute hydrangeas are also a good match to most wedding themes. Hence, they make a beautiful and great choice as a bridal bouquet as well. There are several shades of hydrangeas to select, including blue, pink, ivory, and violet.
10. Mixed Wildflower Bouquet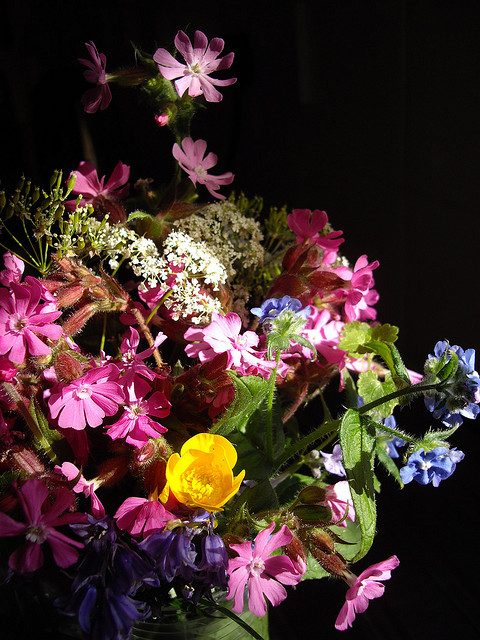 A blend of wildflowers for the bride's bouquet is not a bad choice, too. In fact, it would look fantastic and creative, in a way that you may be the only bride who has a unique bouquet to hold. It can also showcase the different personalities you have, which includes creativity, of course, and all in all, it will make a beautiful floral arrangement for the wedding.
These ten floral arrangements are definitely top choices. They are available most of the year, so there is no hassle choosing and buying them at your favorite flower shops. Just find the most ideal bridal bouquet that reflects your character as a woman, symbolizes your persona as a bride, and matches the theme of your special wedding. Regardless of what you choose, you will still remain the most beautiful flower in the eyes of the groom.