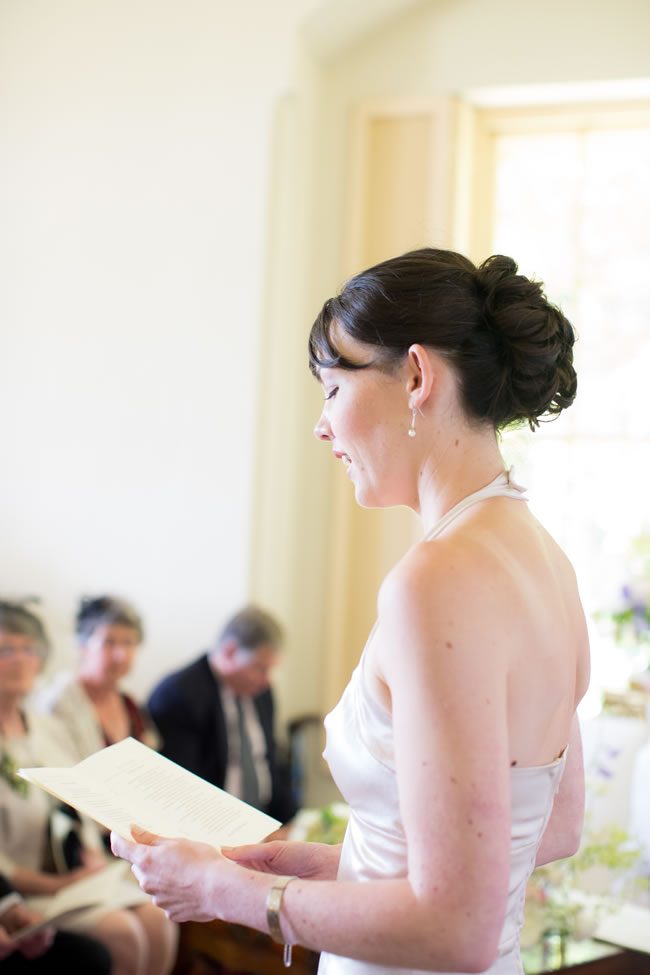 Are you a soon-to-be-bride? If yes, then there is no doubt that you are tremendously excited as you wait for that special day to arrive. Indeed, future brides are the ones most concerned when it comes to preparations. Needless to say, all brides want their wedding to be as wonderful as it can be. And yes, you will need all the help you can get to be relieved of unnecessary stress and worries. This article talks about how you can give a memorable speech to honor your family, friends, and guests. At the end of this post, we have provided a recommended website where you can find excellent samples of bride speeches that will surely inspire you.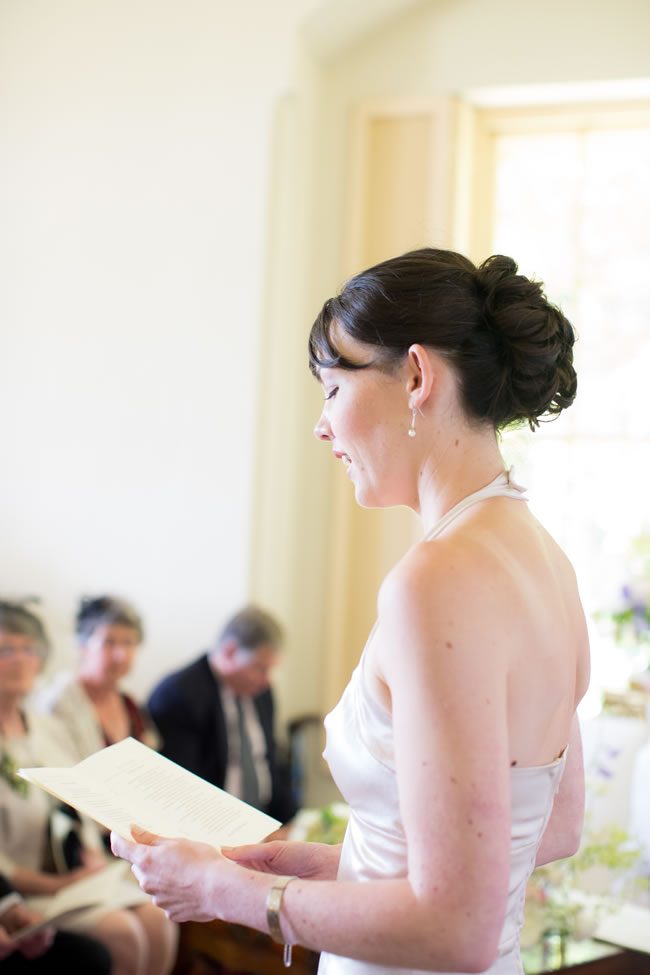 Perhaps you may wonder, "Why is it important for me to prepare a speech?" In a traditional wedding, speeches are often delivered during the reception. As family and friends enjoy sumptuous food and fine wine to celebrate the wedding feast, speakers will each be called or handed the microphone to give a message to the newlyweds for everyone to hear.
If it is a small wedding, a microphone may not be necessary. Each speaker may simply stand up from the table and tinker his or her wine glass to call everyone's attention before delivering the speech. Nonetheless, if it is a grand wedding with numerous guests, the reception may be held in a larger setting or venue. In this case, the speakers must use a microphone in order to be heard.
The bride's parents are usually given the opportunity to speak first, followed by the groom's parents. In some countries, it could be the other way around. It might be customary for the parents of the groom to recite the opening speeches, followed by the parents of the bride.
Next in line are members of the entourage, led by the best man and the maid of honor, followed by the bridesmaids and the groom's men. Afterwards, other family members, friends, and guests will also be given the chance to speak so long as time permits.
When all the speakers have finished, the couple – the bride and the groom are expected to each give a speech as well. As the celebrant, this will be the perfect time for you to express your personal gratitude and appreciation to all the people who willingly offered their time and energy to make your wedding a success.
Of course, just as the other speakers made sure that they will give the most beautiful speech they can give, the bride and the groom must also do their best to make their speeches meaningful and sincere. Thus, preparing for your speech is as essential as making sure that your wedding gown fits or that you have chosen the right flavor of your wedding cake.
Helpful Tips on How to Write the Bride Wedding Speech
The bride's speech primarily focuses on acknowledging the people who attended and graced your wedding with their presence. Like other wedding speeches, the bride's speech does not need to be so long or elaborate. Ideally, your speech can last for at least three to four minutes. A five-minute speech is a bit long but if you keep talking for more than five minutes, your audience may start to lose interest in what you're saying.
You do not have to mention all the names of the people you want to thank especially if you have a very long list of names in mind. Remember, you can always show your gratitude to everyone who attended by sending each of them a personal card after the wedding. Naturally, you can specifically state a few names such as the members of your immediate family, your maid of honor, your wedding planner, etc. If you do decide to mention some people, it's always a good idea to write it on paper to make sure that you will not forget anyone on your list.
Don't forget to pay attention to the groom's family, particularly his parents and siblings. For instance, you can say a few lines in response to your father-in-law or mother-in-law's earlier speech. Now that you are officially a part of their family, conveying your feelings of joy, thanking them for their acceptance, and doing so in front of everyone will surely touch their hearts and make them happy.
Before ending your speech, you may once again turn to your husband and give a short message, which is much less formal since you already exchanged formal vows during the ceremony. If you want to add some funny lines in your speech, you are welcome to do so. It's always good to know that the beautiful bride has a fine sense of humor. In closing, you can say your thanks once again and propose a toast for your marriage.
Brainstorming ideas is a great way to start. After you have written the thoughts and feelings you want to say, it will be a lot easier for you to organize your ideas. If you find it difficult to write, you can read bride speech examples to spark that inspiration.
Look for wedding speeches that were particularly written for the bride. You can even use a readily-made speech as your own simply by changing the details or rearranging the ideas. As long as you feel that the statement is true for you then feel free to use that line.
Make sure that the train of thought flows smoothly and that your statements sound natural. One word of advice in writing a speech is not to complicate it. Bride speeches do not need to be too formal. You don't want to sound like you are giving a discourse or an oration.
In fact, writing a speech is very much like writing a personal letter to a family member or a friend. Think of it as your way of communicating to these special people in your life. The only difference is that you are writing to a group of people, not individuals.
Last but not least, you should write from your heart. Write your speech at a time and place that you feel most relaxed. Don't try to compose when you are rushing or you have other tasks waiting to get done. This is why it is recommended that you prepare your speech as early as you can, before you get caught up with all the wedding preparations. Remember, what's most important is for you to be genuine.
Practical Suggestions on How to Deliver an Endearing Speech
Writing your speech on paper is half the preparation. Once you have completed it, you're ready to practice. Rehearsing the delivery of your speech is a must especially if you're not used to public speaking. As a matter of fact, even experienced and seasoned speakers do practice prior to public speaking engagements.
It's completely understandable to feel nervous when standing in front of listeners. Nonetheless, if you will practice your speech regularly, you will become familiar with your lines and you will build-up your self-confidence. Consider the following pointers on how you can get more out each practice session:
Practice with an audience– You can ask your sister or best friend to listen to you as you recite your speech. Better yet, have friends or family members around whenever you rehearse. Hence, you will get the feel of having a real audience, looking at you and listening to your speech. It's a great way for you to practice eye-contact and gestures.
Don't memorize– Reciting your speech repeatedly will help you remember your lines by heart. However, don't try to memorize the exact wording of each statement. Instead, focus on the thought. In case you may forget your lines in the middle of your speech, you will not be grasping for words. You will still be able to convey the same idea in another way.
Stand in front of a mirror– Rehearsing in front of a mirror is also a nice method to improve your facial expressions, gestures, and poise. Don't' be afraid to smile or make faces when appropriate. Use your hands to emphasize a point.Facial expressions and gestures are all essential elements to liven up your speech.
Relax and feel your moment– Don't be overly conscious with how you look because you will surely be the most beautiful woman on that day. Loosen up. Let your happiness show. And remember that you are with the people who care for you so there is no need to be concerned about what they're going to say about you.
Speak from the heart– Once again, we cannot emphasize enough the importance of this advice. Make it heartfelt and mean all the words you say. If you do, your speech will come out naturally and the emotions you are truly feeling will transcend to your listeners. It will be evident in the tone of your voice, the expressions on your face, the movements of your hands, and your overall appearance. If you can touch the heart of your audience, your speech will surely be unforgettable.
To read time-tested, professional sample bride speeches please click here This also offers a step-by-step guide on how to write your own speech from scratch, love quotations and funny one-liners you can add to your speech, and more tips on how to be a confident speaker.