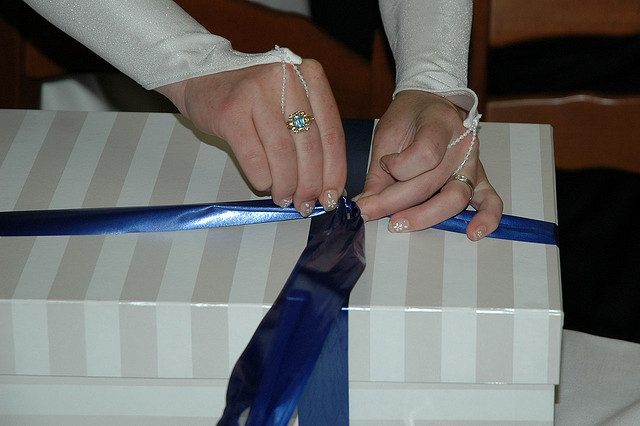 To finally hear the sweet "yes" of your lady for marriage, there's nobody who is lucky and happy in the world than you. As you relive that very special moment, you can't surely help yourself but smile. Well, every man deserves someone special whom they are going to live with for the rest of their life. Other than the beautiful and dazzling diamond ring, get another special item that you can give to your bride on the day of your wedding.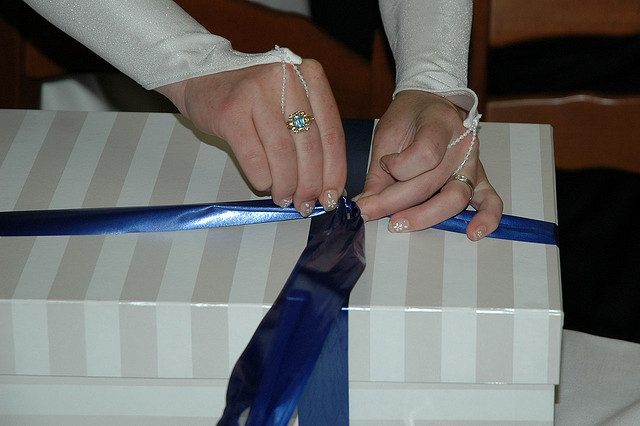 Image Source : toob
Bride gifts are come from many kinds and categories. They can be personal items, customizable ones, experiences, etc. When it comes to wedding gifts, there is a need to consider some tips in choosing and buying gifts for the bride. The best way to know the perfect gift for the bride is to know her personality, interests, likes and things that she don't have or need. It can help you identify what kind of gift for the bride to give on your wedding day.
1. Apparels
One of the most ideal bride gifts that you can give to your special woman is apparels. These include clothes (blouses, tops, dresses, skirts), sandals, underwear and lingerie. Well, everybody knows how ladies love this kind of items, but they must be appropriate to your soon-to-be-wife. You can give her something that she can wear for you to remind you of how naturally beautiful and sexy she is. The style and design of apparels to buy must be also suitable to her age, skin tone and body fit. In fact, you can have any clothes with the title "bride", "proud to be his wife" or anything related to it to make her feel more special.
2. Personal Accessories
Ladies bags, sandals and jewelery are also good choices of bride gifts. These kinds of gifts for your beautiful bride can be personalized. Personalized gifts for the bride can help the bride remember your kindness and love to her. Any accessories that are customized would mean a lot to her as she will think it's a special one from the love of her life. You may opt to engrave her new name, which include your last name, on her necklace. You can have her shoulder bad embedded with her new title as your wife. Basically, it is better to see the gift you give to her is very useful. Something that you see her wearing or using for various occasions is a good choice.
3. Experience or Moments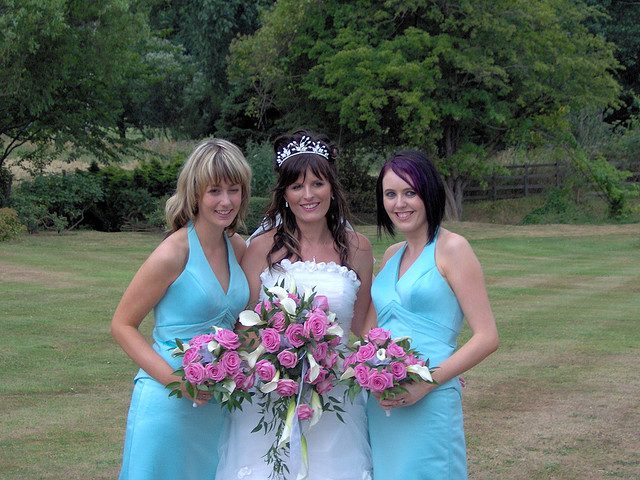 Image Source : rileyroxx
Honeymoon vacation is evidently anticipated when there's marriage event to celebrate. It traditionally takes place after tying the knot like a few days, some weeks or a month after. You can surprise her with this and consider it as your personal gift to her. Having some great and memorable moments together is priceless which is more important than any kinds that you can buy no matter how expensive they are.
Think of something that your bride will appreciate, like and cherish for the rest of her life. That is how you can think of the best and perfect gift for your very own and beautiful bride. By doing this, you are able to express more of how much she means to you. Some grooms these days don't mind surprising their brides even during the wedding day. Saying "I do" to her is already enough for her to make her smile and feel special all throughout the rest of her life. If you add a bonus by giving a special item or a memorable honeymoon, then that is much better.