So, it's going to be your wedding this time, huh? Everybody is looking forward to it; the groom is frantic but happy; you are excited and in love. But again, you keep asking yourself if you are dreaming or not. The butterflies in your stomach may have got you but, yes, you are not certainly dreaming. You are about to take your walk as the bride, congratulations!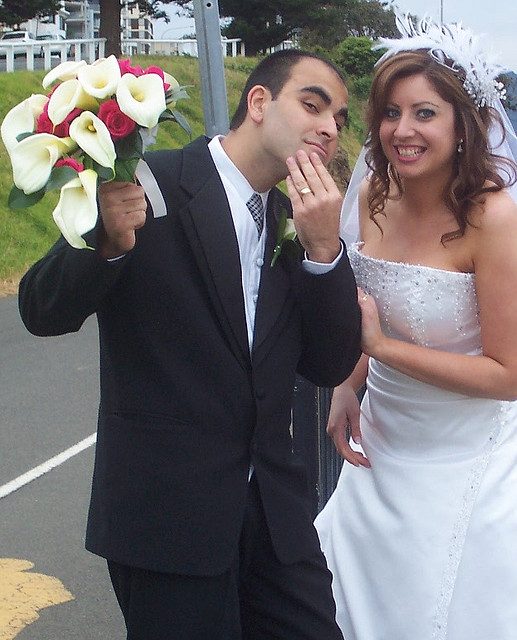 Image Source:Vanessa
I assume the dream wedding bridal dress has been covered. The venue for the ceremony and reception has been finalized. The photographers, food caterers are also booked. The only thing left for you to do is to create your own bride speech. Oh, the task that sounds simple but is really making you feel more nervous! That's okay; that's very natural to feel but do not panic or worry, because there is no difficulty in making such a wedding speech. It's just the nerves that you are feeling right now. Simply be positive and tell to yourself that you can do it, which I believe you do.
Image Source:Ned Horton
The giving of the bride wedding speech is one of the most anticipated parts and special moments on a wedding. This speech should not be missed or skipped at a special celebration like this where all family and friends are present. Most of the entire attendees are waiting for the bride to deliver a remarkable speech. With that said, you need to create an amazing wedding speech that your audience will love and your groom will never forget.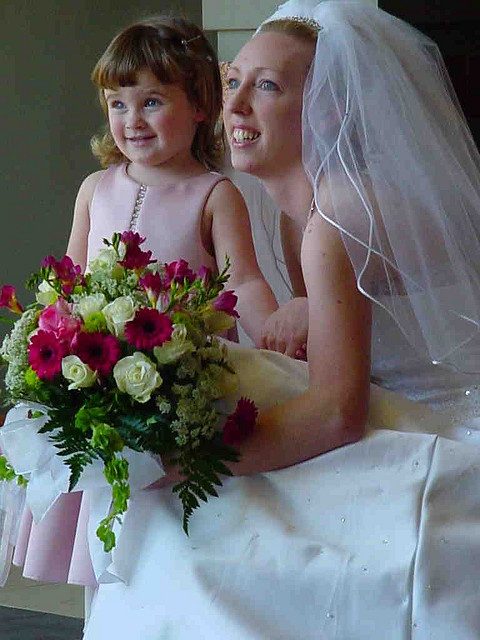 Image Source:Patrick
Make a draft, first of all, because it allows you to create a speech according your thoughts and feelings. Many memorable experiences and stories would come out of your head. The thing is that you are not going to write a journal or a story of your life. This is a wedding speech with restrictions on the number of words and length of paragraphs. It means that you do not have to write a very long bride speech for the wedding. With a draft, it can help you choose the best and most valuable stories you can share to the audience. That's exactly what you have to do and why you are encouraged to create a draft.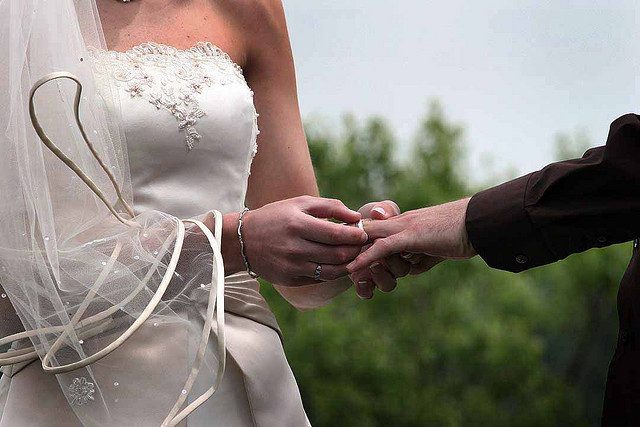 Image Source:Steve
Your draft is not yet final so there will be editing. This is to avoid making mistakes such as incorrect grammar and wrong spelling, although you won't really show a paper during the delivery of your speech.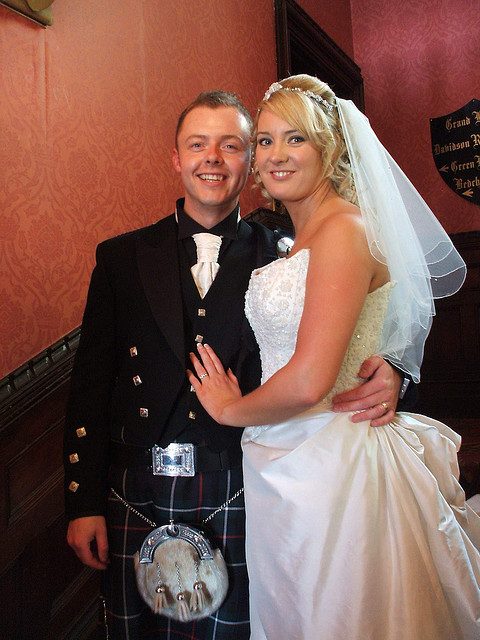 Image Source: Dave
As you share some very interesting stories, a speech can be consisted of funny quotes and jokes too. You may begin your bride wedding speech with a cute or humorous quote. You may even end it with a funny statement. This is just one ingredient of a wedding speech by the bride that makes it more amusing. They are also what can make the attendees giggle, laugh and smile. As a caution, though, avoid making the audience feel bored, offended or humiliated.
Most of the time, the purpose of the bride wedding speech is to extend her thanks to everybody involved. The people who she needs to give credit to the most are her mother and father. As the speech is all about your experiences, do not forget how valuable your parents are in taking care of you, loving you and supporting you. You owe a lot of things to them, so it is necessary to acknowledge them during your bride wedding speech.
Giving thanks to the attendees and guests should not be forgotten too. This is actually the best time for you to thank every single one of them. Because there will be hundreds of visitors, you won't manage to thank each and every one of them, right? So, take the opportunity to give your appreciation to them and say how much you mean to experience or feel their love and support.
Do not also forget to include your groom during your wedding speech. Make the groom special even from this particular moment. After all you and the groom are the stars of the occasion. You are both celebrating this moment together. It is a must to focus more on or about him when you make your bride wedding speech. I'm pretty sure there are lots of interesting, romantic and heart-warming thoughts you can share that involve him. Be sure not to embarrass your groom in your speech too.
Stories and the addition of quotes or jokes may sound like you are giving a 10-minute or so speech. That's not true at all because you really do not have to give all the details of what you intend to share. Try to make your bride wedding speech as short as possible, in a way that it only wraps up to 5 minutes maximum.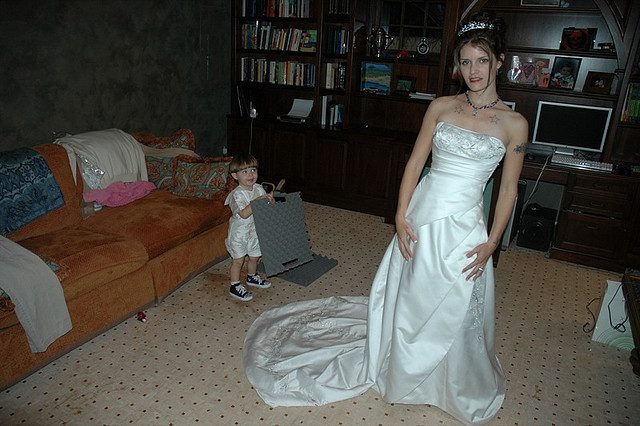 Image Source: StarMama
Making a bride wedding speech is a nice way to express your true feelings. So, when preparing the most epic wedding speech people will ever hear, give yourself some time to do it. This is the only means that makes everything easier to do and finish. You can easily edit your work if you have plenty of time. Also, you are able to rehearse it in front of your friends or close relatives who can give you ideas and suggestions that will help polish. The only thing that can really make your bride speech a brilliant wedding speech is to choose positive and encouraging words. That does not only inspire you and your husband, but also others.