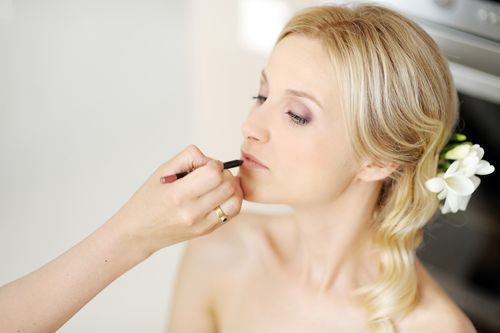 A wedding event for brides is equal to a red carpet show for them. It is a glamorous affair and usually a very big deal. These excited girls would spend a large sum of money just for their white bridal gown. I'm sure you do agree with this, especially now that you are about to march down the aisle. This special gala is making you feel like you are floating on cloud 9, but do not let this stress you out.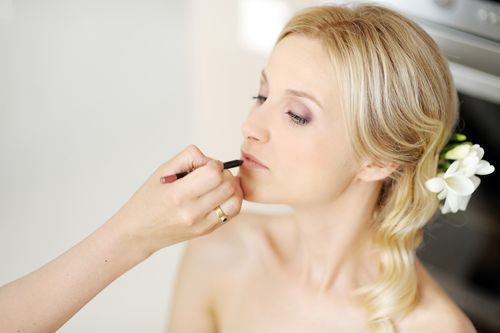 As most women prefer, you need to look very beautiful on this very special day. From head to heels, all eyes must turn to you once you make that most anticipated walk toward the altar, where you handsome groom awaits you. Without further ado, here are some beauty tips and suggestions exclusively for brides, like you, to keep in mind.
1. Go to the Salon
It is one of the priorities of a bride to take time visiting the salon. You have to get your nails cleaned, trimmed, polished, and perhaps added with extensions. Fingernails and toenails may not be as noticeable as your smile, but once someone spots them without having enough good care, it would be embarrassing (yikes!). Plus, you may need new hair cut or color to shine a lot more when you put on the beautiful gown.
2. Choose a Make-Up
Unless it's your expertise, hiring a good make-up artist and a hairdresser is necessary. As early as possible, you need to find the right shade of blush-on, eye shadow, lipsticks, etc., that matches your skin tone. The hair is another thing you must not forget. Decide the best hairstyle that can make you look more gorgeous. This basically undergoes a 'trial and error' step in order to get the best pick.
3. Drink Lots of Water
Dehydration is one factor why you start to get pimples or acnes. The solution is none other than to drink plenty of water. While you are so busy preparing many things for this special gathering, do not forget to sip some glasses of water. If you are nervous, don't go for wine or beer, have purified, clean water instead. This should be another beauty secret of a bride-to-be.
4. Shower
How good the thousand-dollar worth white dress is if you start to smell stinky during your own wedding? No matter what time this event starts, you have to take a bath before you put on make-up and style your hair by your personal stylist. Believe me, you'll sweat more than you know, especially during the first few minutes, because getting married can be surely nerve wracking! it is an event that combines different emotions, including nervousness and excitement. Those can really make you sweaty!
5. Sleep
They say it is stressful to prepare a wedding. That's true but you can always have the option to avoid stressing out or worrying. This just adds wrinkles to your face and makes you pout more often. If you do, it can spoil the beauty you need to preserve for that big, wonderful day. That said, it is essential to get enough sleep. The week of your wedding should be a stress-free for you, so try to maintain a regular 8-hour sleep every night, especially the eve of the wedding.
Grace, poise and proper hygiene are the elements of being a beautiful bride. You must remember to take care yourself most importantly for a fantastic event like your own wedding. As many people, will look forward to seeing you, it is a must to be stunning. It must make your groom as if it's the very first time he sees or falls in love with you.
It is alright to forget your bouquet as you can improvise with any flowers, just do not start walking with eye bags or pimples on your face. Remember all cameras are pointed to you, aside from your future spouse. Regardless of the angle, every photograph of you must cause turned heads, jaw drops and big, opened eyes. Each and every bride should be the most beautiful woman in the entire event. You do not want anyone to outshine you on your own special day, so never let that happen!