Matron of honor duties are responsibilities by a chosen bridesmaid who happens to be a married woman. Each of the duties and responsibilities makes contribution on how the wedding will work out.
Image Source : jmlawlor
In fact, some duties of a maid of honor or matron of honor are executed and completed during the day of the wedding. Speaking of matron of honor vs maid of honor, is there any difference regarding the duties and responsibilities? Read along to find out and so that you can start listing down what to do for the bride and her groom.
Some matrons of honor say that one of the most memorable and great privileges they can have is to be part of a wedding. They also say that their task is one of a kind and challenging. This role of any matron of honor or maid of honor is true. Being the maid of honor of the bride can be nerve-wracking as the pressure is on you once you are assigned to do something. There are a few matron of honor duties in which you are the person in charge. The bride entrusts you to do such things which you have to accomplish with acceptance, gladness and pride. You will certainly face lots of stresses and hassles but don't feel disappointed, nervous or mad because all of the things you will do are very special. It is a privilege to do wedding duties and responsibilities. That's why you are here to learn the different matron of honor duties as well as to know which ones to avoid and mistakes to prevent. Here is a maid of honor checklist that you must keep in mind always.
A list of matron of honor duties provides benefits in different ways. Some of these benefits are to make your tasks easier, to help you organize the things to do with a timeline and to become the best matron of honor. Always remember that the couple, particularly the bride, has chosen you to be their maid of honor because they trust you and rely much on you. Due to the great and close relationship you have with the bride, it is anticipated that you do everything assigned to you with eagerness. It is a great privilege to be called as the maid of honor or matron of honor. So any responsibilities that you need to accomplish for the wedding should be taken as a serious consideration.
1. Assist in Finding Dresses
If you evaluate matron of honor vs maid of honor, there is nothing different in the search of wedding dresses. Both have to deal with it by helping the bride in making choices of her bridal gown and bridesmaids dresses. This is your chance to show off your creativity in style. As a woman, you must have a basic knowledge on how to select the right dress. Do not be shy to say no or to express your concerns on the dress the bride is choosing. It may not look good at her as far as personality reference is concerned.
2. Find a Good Hairstylist and a Makeup Artist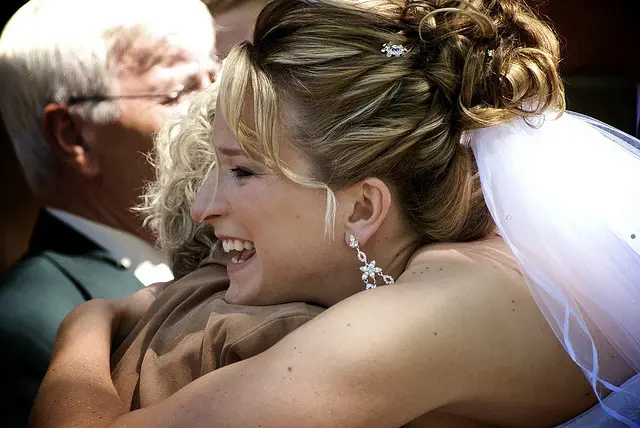 Image Source : barkbud
It is also part of your checklist of matron of honor duties and responsibilities to look for the right hairdresser and a makeup artist. You either help the bride on what to look for or search on your own. One of the biggest tasks that you need to take in priority is to make the bride look fabulous. Remember the stylists are going to be a great help in making you all girls beautiful for the special occasion. It is then imperative to hire someone who can provide great services.
3. Organize Pre-Wedding Events
Another matron of honor vs maid of honor to differentiate is the dealing with parties held before the wedding day. These refer to the bridal shower, bachelorette party and rehearsal dinner. The bachelerotte party is always organized by a maid of honor or matron of honor. Other pre-wedding parties may require you to help in preparing or hosting. If you are a maid of honor, you are likely do more than what you expect. If you are a matron of honor, it is understood that you have other personal things to do especially if you have children. So that makes your tasks less when it comes to helping make pre-wedding events possible.
4. Give Invitations
The making of invitations may also call you out. You can help out in customizing invitations cards for the wedding as well as other pre-wedding parties. If the couple decides to order ready-made save the date cards, you may be asked to just get them once they are finished. It may be a small responsibility but still part of your matron of honor duties that you have to take.
5. Book and Order Others
There are other simple matron of honor duties that you must expect to do. These include making reservations for photographers, videographers, musicians and food caterers, ordering a wedding cake, finding a venue of the ceremony and reception, planning party favors, initiating games and entertainment for the bachelorette party or bridal shower, buying decorations, and listing guests who have responded to the invitations. All of these things are simple and easy things to do but it is still important to list them as matron of honor duties that must be prioritized.
6. Deliver a Speech
One of the most meaningful matron of honor duties that you can do is preparing the wedding speech. You must take this very seriously because this is where you can express yourself in front of the bride and her groom. There are others who would listen to your speech. That means you need to really prepare this one so you can give not only a good speech but the best one. If you think you need to have some samples of maid of honor speeches, then give a time reading a few. There's no matron of honor vs maid of honor anymore because everybody chosen as the right hand of the bride has to give a beautiful and inspiring speech and toast.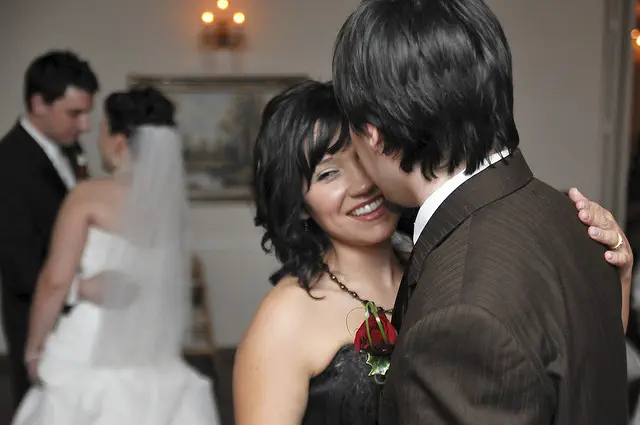 Image Source : scottfeldstein
As the maid of honor of the bride and groom, all the things assigned for you to do must be taken as a privilege. You have to do your best to accomplish all of them. It is only the thing you can do for the wedding of your best friend or sister. You must never disappoint her because in the first place she relied on you. That's why she has chosen you to be her matron of honor. Therefore, have a list of matron of honor duties and do them accordingly. You are special and dear to her so in return showcase how important she is to you too. Plus, it is not difficult to do any maid of honor responsibilities and duties. They are fun to do also so that should be enough to motivate you to start doing what you need to accomplish. Before you know it, you'd make the couple especially the bride very happy and lucky that they have you. For more information about matron of honor duties, Please Visit this