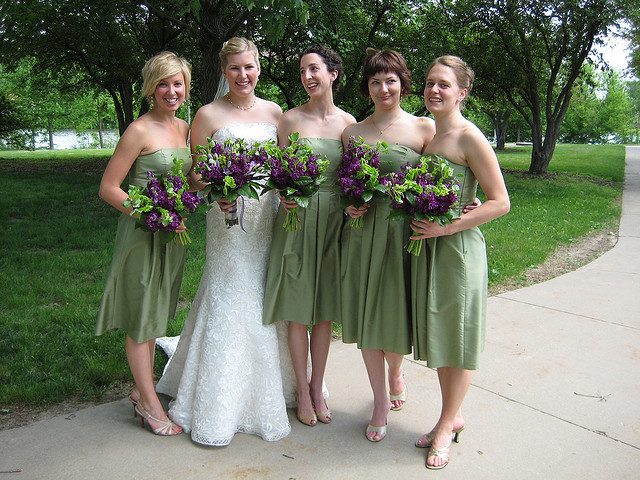 One of the assignments that you have to do if you are chosen to be the maid of honor for your friend or sister's wedding is to find a good maid of honor gown. This is an important thing that can give you excitement as well as pressure. It is not actually easy to buy for a maid of honor dress. There are lots of considerations that you have to keep in mind whenever you go out to shop for something you need to wear for a formal and special occasion like weddings. If this is your main concern, today is not time to fret and worry.
Fortunately, you are reading an article whose main objective is to help any maid of honor to find the perfect dress. So, just relax and pay attention as you read the following tips.
List Down Details of the Wedding
Finding a beautiful gown or dress is not about going to any store at anytime you want. It requires careful planning to make sure you do not waste your time and money buying for the wrong kind of dress. So, the first thing you must do is to get all the necessary details of wedding dress that you have to wear from the bride herself. You can sit down together and talk about what you must find. If she is too busy to do that, just try to get the kind of maid of honor dress to look for. Some of the important details to take note are the color, the style, the season or time of the year, the venue or location and the formality of the event. You must know all of these first before you proceed to the next step of finding the right dress.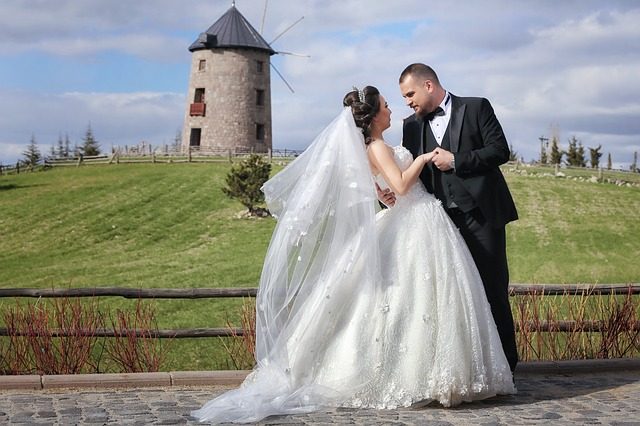 Choose between Buying and Renting
You have two options when it comes to wedding dresses. There are maid of honor dresses for sale and gowns for rent. If you like to wear something for more than just once, you have to look for a dress that is wearable not only for formal events like the upcoming wedding. Make sure that you can also wear it for other occasions. If you just want a maid of honor gown particularly for the special day of your best friend or sister, it is more practical to rent one.
Get Ideas from the Web
It can help you a lot to find the right wedding gown if you have some ideas of what to look for. There are numerous latest maid of honor gowns to choose from which you may see on the Internet. New trends of wedding dresses for bridesmaids are always easy to find. This implies that you won't have any difficulty finding various designs where you can have a list of choices.
Select a Good Style with the Right Color of Dress
There is a variety of wedding gowns just like other dresses sold in stores. You can choose among the maid of honor gowns with sleeves or without sleeves. Many women choose tube or strapless dresses for wedding occasions. Others like to be traditional by wearing with straps or sleeves. The style of a dress to wear is actually based on what you like the most that makes you feel comfortable. Regardless of your choice, make sure to follow the color the bride has suggested to you. If she lets you choose of any color, that makes your search a little bit harder. You must then choose a color that matches the theme of the wedding in terms of location and time or season.
Pick Out a Good Fabric
Maid of honor gown designs vary not only in style but also in fabric. The materials used in a dress are important factors in your choice. You need to know the kind of fabric that makes you feel comfortable when you wear it. It also helps you identify the right fabric of wedding gown if you determine the type of season during the wedding day. During summer, you must wear a dress that is made from a thin and cool material such as cotton, polyester and satin. If it is a fall or winter wedding, opt for something thick and warm like silk, tulle and wool.
Buy According to Budget
The most important of all is to choose wedding dress and  gown that is within your budget. Your choice of a dress must not be based on the price. So, do not attempt to select among the expensive dresses available. As long as it meets the other criteria that are mentioned above, any dress is a perfect choice even if it is cheap.
If you have a beautiful maid of honor dresses and gowns, your wedding speech must also be remarkable. This means that you have to give a great maid of honor speech that is worth listening for. You better read a few helpful tips as well as samples of maid of honor speeches and toasts to learn more information.