It's your wedding day and you want to make sure that every moment would be documented so you can look back at this special day and recall happy memories.  But wait! Your wedding album is filled with imperfect shots, far from what really happened during that occasion.  Your face looks sour in one photo and your hubby was photographed slumped in another.  Both of you were not smiling as you were slicing the cake! Why are most your pictures not as you would've liked them to be?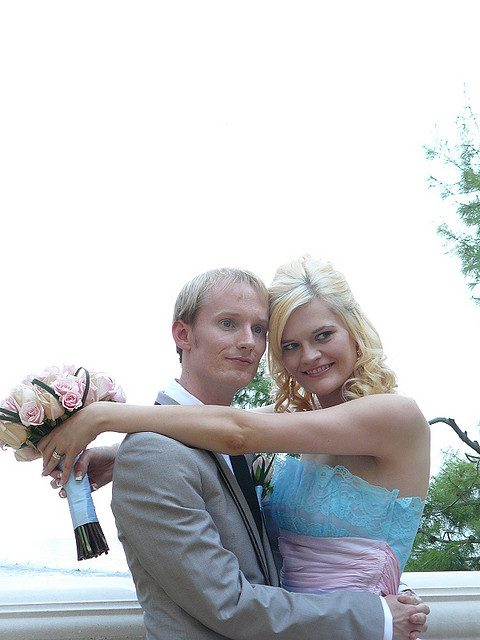 Image Source : flem007
When we got married, we hired a professional photographer to preserve our memories and I can say that I was very happy with the results.  Of course, there were a few photos that I wasn't too keen about but as a whole, I can say that our wedding photos are stunning.  I think photography is one of the most important aspects of a wedding.  Even if you don't have a big budget to spend, see to it that you will have amazing wedding photos when the event is over.
How can you make sure that your wedding photos would be perfect?  I compiled these tips based on my own experience and the suggestions from our wedding photographer.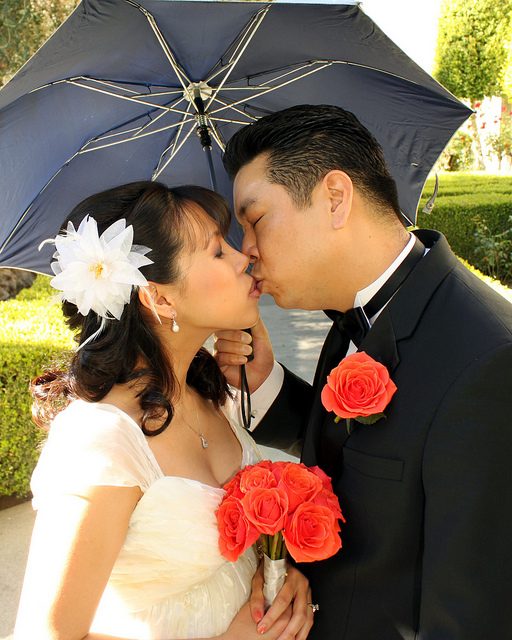 Image Source : N04
Talk to your photographer.  I think some couples may not realize that they can't expect the photographer to know or guess exactly what they want.  We made it a point that our photographer understands the kind of photos that we'd like to see on our wedding album.
We didn't have enough budget to pay two photographers so I specifically instructed him that I would like to see the faces of all the people who attended my wedding in pictures.  I didn't want him our photographer to devote his entire time on just the two of us.  I also wanted to have photos of my guests, bridesmaids, groomsmen, flower girls and of course, friends and my family members enjoying their time with us.
Organize the photography session.   We created a list of people or groups who would take pictures with us after the ceremony and during the reception. I think having a list is crucial to make sure that everything would be orderly.  The host of the program announces the names of individuals or groups who would have their turn and this has also made our photographer's job a lot easier.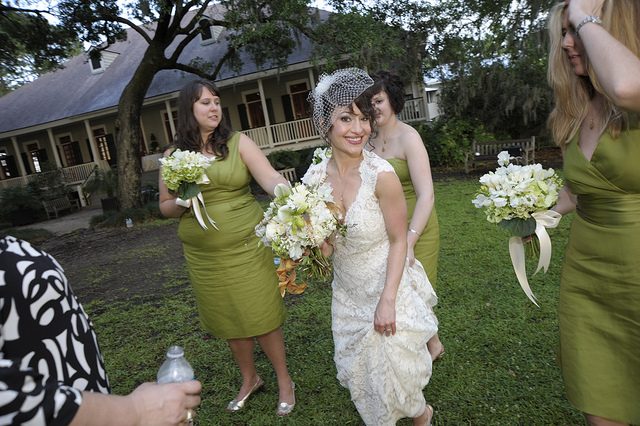 Image Source : cameronnordholm
Posing for the camera all the time.  The candid shots are my favorites because these show the actual emotions of the people in the photograph.  These were extraordinary moments captured in film right on the spot and they are precious.  While it's good to have photos looking at the camera, it is also wonderful to see yourself from a different perspective.
So, my advice for couples who are tying-the-knot?   Let your inner happiness exude and don't be overly conscious about where the camera is or how you would look like.  You don't need to face in the camera's direction all the time.  Let your photographer do what he does best.  Just relax and enjoy your day.
Hire a professional photographer.  We did not have a very big budget to spend but we made sure that we would spend a reasonable amount to hire a professional wedding photographer.  I also spent time online looking for prospective photographers. I have taken a look at their portfolios and tried to find out as much as I can about each photographer until I finally found someone that we both felt comfortable to work with.  I certainly think that the money we spent on photography was well spent and i wouldn't have it any other way.