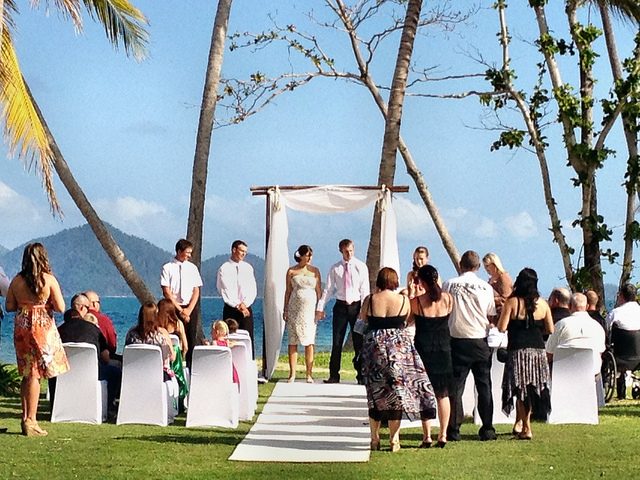 If you think it's difficult to organize a summer wedding at the beach, what you only need to do is to learn some incredible beach wedding ideas A wedding by the seashore is a very romantic occasion. The location itself explains it all but there is still a need to make the event memorable, beautiful and unique even though it's in a casual form. The key to doing this successfully is to plan ahead of time because you need to organize a lot of things and it can require months to complete them all. Without further ado, let's discuss the different areas to prepare in setting up a warm, romantic wedding at the beach.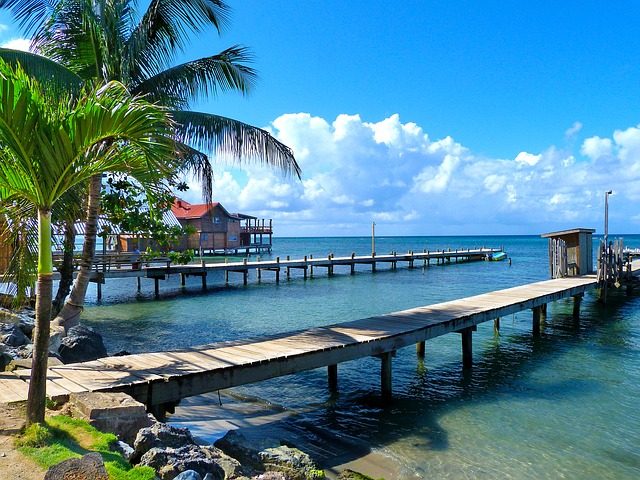 Image Source : eismannhans
Summer Theme
Even though the wedding is going to take place in a sandy and watery location, summer and beach have lots of choices to give. You may only want a sea shell wedding theme, an island theme, a tropical and flowery theme, a palm and coconut theme, a marine life theme, a nautical theme, a Hawaiian theme or a Fijian theme. You can also mix two or three of these themes to make your wedding more spectacular. That enables you to have more beach wedding ideas.
Wedding Outfits
The most common wedding dress for a summer, beach wedding is less formal and somewhat casual. Instead of a bridal gown with a very long tail, the dress can be made simpler by having a straight down dress with a short tail or no tail at all. The color must still be in white, but the fabric should be light. Rather than a high-heeled closed or open shoe, wear a pair of flip flop or if you are comfortable go barefoot. The groom has to wear white polo shirt or long-sleeved with light blue vest, then pair it white colored pants or khaki pants. He can also don a sandal or nothing for the feet at all. For the groomsmen, bridesmaids, maid of honor, flower girls and ring bearer, you may choose casual short dresses for the girls, and shirts paired with shorts for men. To add that, the girls can look more cute with parasols each.
Flower Bouquets
Flowers are still necessary for this kind of wedding. A lot of beach wedding ideas may be considered in the selection of flowers. But remember to pick types of flowers that are related to the beach. They must be tropical, exotic and of course beautiful that can match the wedding theme. The best choices of flowers for the bouquets are lilies, daisies, plumeria and daffodil. However, you can pick any variety of flower as long as it can reflect your personality and relationship as a couple.
Guest Chairs
The chairs are one of the simplest to prepare. You just get the right number of chairs intended for all invited guests and place them at the specific area where the marriage ceremony is going to take place. You do not have enough beach wedding ideas to think about for this. Just choose of having white painted chairs or picket chairs with bows at the back.
Aisle Runner, Arch and Canopy
If the wedding ceremony is held on the sandy seashore, you sprinkle the aisle runner with red and pink rose petals than a white sheet or red carpet. Do not worry about the flowers your flower girl has to drop when she marches since there will be no rose, have her throw other flowers of a different color like yellow or blue. There must be also an arch to set up which must be decorated with seashells, starfishes and flowers to make it look more beautiful and noticeable. The canopy must be beautiful too. Some of the favorite beach wedding ideas for canopy are the use of white linen settled like the Egyptian's princess bedroom, or rods decorated with Japanese papers, flowers, shells and starfish.
Decorations and Table Centerpieces
Decorations are not only intended for the marriage ceremony but also for the reception. In fact, most of the beach wedding ideas to come up with have to be more concentrated in beautifying the reception area. As far as the theme is concerned, there must be shells, starfish, pearls and marbles on the tables, tikis of various sizes on the corners with candles or torches on top and of course, tropical flowers everywhere from the table to the sides of the area.
The Wedding Cake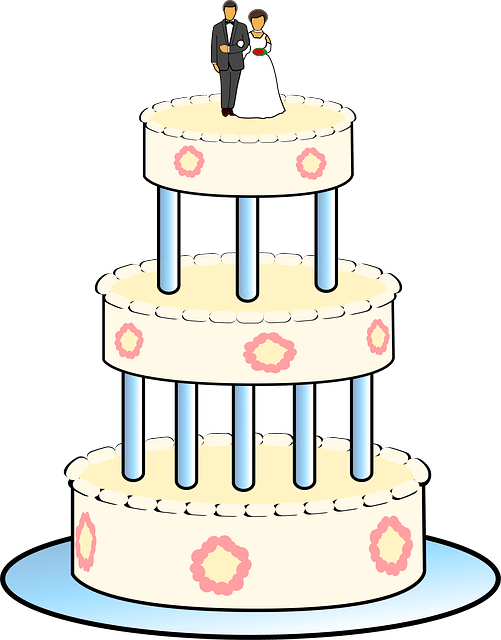 Image Source : Nemo
One of the most exciting parts of planning a wedding is the selection of the wedding cake. The time to make you think of beach wedding ideas can surely give you thrills. You need to actually think hard of the kind of cake to have for your wedding. When it comes to a beach themed wedding, there is a plenty of choices of cakes to select from. You can have a seashell and sand cake, a nautical designed cake, a yacht shaped cake or anything related to the beach and summer. Whatever you choose, always select a cake that can stand out and grab the attention of your wedding attendees. It is preferable to have a very tall and strikingly beautiful beach themed wedding cake.
Foods and Favors
At the reception party, foods are served regardless of the time. For a beach wedding, it is more ideal to have seafood and exotic foods. You can add other cuisines that you normally eat at anytime as long as they can be suitable to the occasion's theme and location. Like other weddings, there must be also presentable and delicious favors. Instead of the common cake pops in a roudn shape or cookies tied in a translucent box, have them shaped in starfish, dolphins, whales and other sea creatures just to match the theme.
Welcome Gift Bags
It is also a great idea to give your guests each a bag of welcome gift. You can have sunscreen lotion, a pair of flip flops, fans, etc. in the bag. This is more applicable if the beach location is out of your hometown. This is one of the fantastic beach wedding ideas you can consider. Somehow, invited attendees who are going to attend to your wedding and give their time for it must be treated as real guests.
Music
The wedding party won't be completed without merrymaking and celebrating. The best way to do that is to have some music that can motivate people, not only the newlyweds, to dance on the floor, either in slow or fast motion. You cannot just end the night without partying with your family, friends and guests. Therefore, choose a DJ or a band of musicians to provide you the best love songs and wedding songs.
These beach wedding ideas are very simple but they can make the event a lot more meaningful and unforgettable. You have to stretch out your resources in search of the right ways to beautify your wedding. Remember that you must give all your family and friends a reason to enjoy and cherish every moment of the most special occasion. That way they can say that your beach wedding is the best they would have attended so far.