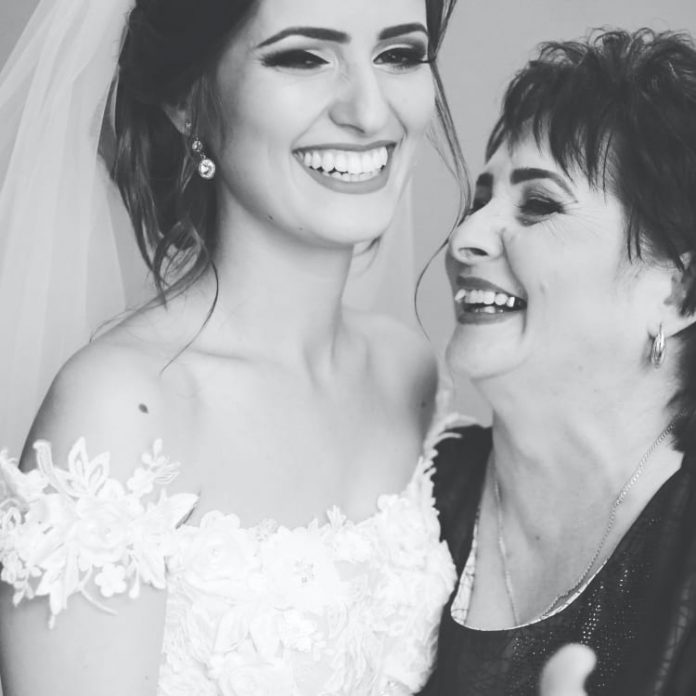 Are you a mother of a soon-to-be bride? If your daughter is about to tie-the-knot soon, then there is no doubt you are very excited about it. With all the preparations that must be done to make the wedding wonderful, don't forget to take some time off to prepare your mother of the bride speech.
In a traditional wedding, the parents of the bride are given the honor to speak first, followed by the groom's parents, members of the entourage and selected guests. Yes, you will have the privilege of speaking in front of all the guests on your daughter's wedding day.
Wedding speeches are meant to be short and sweet, lasting from three to five minutes. Within that span of time, you should be able to convey your personal thanks to everyone who attended that special occasion, as well as your personal message to the newly wedded couple.
How can you make your speech meaningful and truly remarkable? In this article, let's discuss some tips on you can write and deliver the best speech for your beloved daughter.
Mother of the Bride – Write Your Speech from the Heart!
It is recommended that you prepare your speech as early as possible. It's easy to get caught up with all the tasks involved with the preparations as the day of the wedding draws near. You might not have enough time to practice your speech if you choose to put it off today.
Of course, you will have to sit down and compose your mother of the bride wedding speech. Think about what you want to say and write all ideas that come to mind. If you will express the feelings from the bottom of your heart, creating your speech should be easy.
Wedding speeches have three basic elements – the opening statement, the body, and the closing. Dividing your speech in this way will make it a lot easier for you to organize the ideas you've written on paper.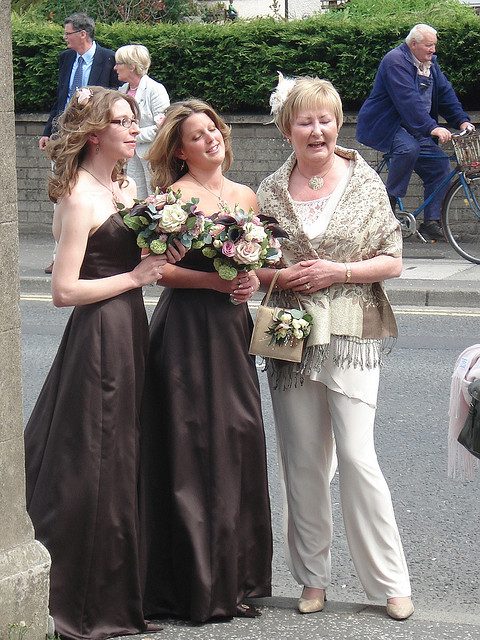 What is the proper way to begin a speech? You can start by greeting the audience, thanking them for being there to share that special day with your family. You may also acknowledge the parent's of the groom, thanking them for their support to make the wedding a success. Some speakers may borrow lyrics from a wedding song or recite an inspirational quotation about marriage or love as their opening lines.
If you have a large audience, you may also formally introduce yourself first since not everyone may be aware that you are the bride's dear mother. Regardless of how you want to begin, be sure to smile and let everyone see the happiness you are feeling on that day.
After making the introduction, you may tell one or two anecdotes that you remember most fondly about your daughter. It can be an episode when she was just a child, while she was growing up, or when she became a woman.
It can also be a memorable event after she has met her then fiancé, who is now her husband. How was it when she first introduced you to your new son-in-law? What was your first impression? How did you feel when you finally met the man who was to become your daughter's lifetime partner? Needless to say, you should focus on the positive things and only speak about good sentiments.
Funny anecdotes are usually included in wedding speeches. Adding humor to your speech is a nice way to liven up your speech and captivate your listeners. You may share a funny story that involves the bride so long as it will not upset or embarrass her in a bad way. Indeed, it's always great to hear cheerful laughter at weddings.
Steer clear from details or stories that has anything to do with the bride's previous relationships. It doesn't really matter that it is a past relationship or no matter how long ago it ended. Anything that is even remotely connected to an ex-boyfriend should never be mentioned as it may bring up unpleasant memories or ill feelings to the bride or the groom. Concentrate on the couple who just got married, and refrain talking about ex's.
Furthermore, don't forget to turn your attention to the groom. This is the perfect opportunity for you to express your warm welcome to your new son-in-law, now that he is officially part of the family. Let him know that you are happy for your daughter. To hear those caring words from the bride's mother will surely be a joy for your son-in-law.
You may also consider giving a few tips or marital advice to the couple, if applicable. Nonetheless, be careful that you do not get too engrossed on giving advices because you don't want your speech to turn into a sermon on marital bliss. If you want to give advice, keep it light.
Bear in mind that your mother of the bride speech need not be too elaborate. Be conscious about your time limit and remember that other people are waiting for their turn on the microphone. After one or two short stories, you can proceed to the closing.
How will you wrap-up your speech? Writing the closing should be the easiest part. This is the moment when you can formally express congratulations to the newly-weds, pronounce your blessings and best wishes.
Closing with a mother of the bride toast is customary. As you say your last few statements, raise your glass and invite everyone to raise their glasses, to join you in wishing the couple a prosperous, happy and lasting marriage. End your speech with the expression "Cheers!" or "to the Bride & Groom".
Practicing – An Essential Key to Excellent Public Speaking
Practice is very important if you want to deliver a remarkable speech that will make your daughter proud. Would it be your first time to speak in front of an audience? Are you feeling a bit tensed imagining yourself talking on a microphone, with so many people listening to you?
If yes, don't worry. It is only natural to feel nervous. Even the most seasoned public speakers do feel nervousness, like everyone else. How were they able to overcome their nervousness and give compelling speeches? The answer is – constant practice. Below are some suggestions that you will find useful as you rehearse the speech you finished.
Read aloud. After writing down your speech, read it out loud from top to bottom a couple of times until you can learn your lines by heart. Oral reading is recommended because we can remember things better when we hear them. It also enables you to practice the enunciation of the words, making sure that people will be able to clearly understand what you're saying.
Hear yourself. Another thing you can do is use an audio recorder so you can listen to yourself giving the speech. Thus, you can become aware of the points you'll need to work on as you practice.
Don't forget gestures. Gestures and facial expression are fundamental elements to effective public speaking. Your hand motions and the expressions on your face should complement the words you are saying.
Bring a note card. Are you worried that you might forget your lines in the middle of your speech? Yes, this can happen to anyone, even to veteran public speakers.
When confronted with a big audience, people can get tongue-tied and forget what they want to say. Even if you think you know all your lines by heart, you can all of a sudden, get lost for words when the emotions are too overwhelming.
In case you may find yourself in this situation, the remedy is quite simple. Glance on your note so you can be reminded of what to say. You don't need to write your entire speech, just the most important words or ideas.
It's okay to be human. Although you want to deliver the best speech you can give for your daughter, it doesn't need to be perfect. So what if you find yourself suddenly lost for words? It's okay. Just look at your note card and continue with where you left off.
So what if you're feeling teary-eyed and unable to talk? Use your handkerchief to wipe those tears from your eyes, give yourself a moment to catch your breath before you continue. It is okay to cry and be emotional, especially when you are the mother.
Do not be overly critical about what people are going to say about you. The guests are not there to judge as to how good of a speaker you are. They are there to celebrate your daughter's wedding! So relax, and enjoy the moment.
Invite an audience. Practice your speech in front of your family and friends. You will feel more at ease speaking in front of a crowd once you get used to having real listeners. Yes, this is a proven way to build up self-confidence.
By following the suggestions discussed in this article, you will be prepared to give the best mother of the bride wedding speech you can give. To read outstanding sample speeches that you can also use as your own, click here for an excellent resource for all moms of brides-to-be's.