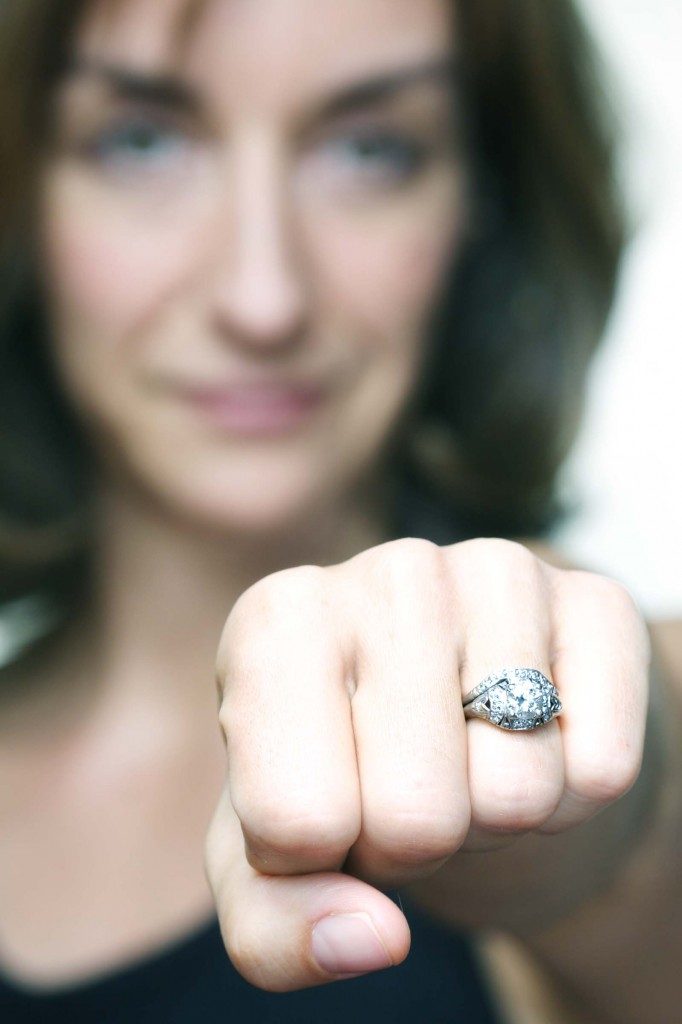 If brides have duties, there are grooms responsibilities for wedding too. While you have to make agreement with the bride, there are some things that the only groom can do for the occasion. This is what you probably need to know right now. What are the duties and responsibilities that a groom can only perform? Which things must be covered and accomplished before the big day? To answer these questions, read the following and prepare your own groom checklist because you have to write them down to remind you and organize what to do.
Engagement and Wedding Rings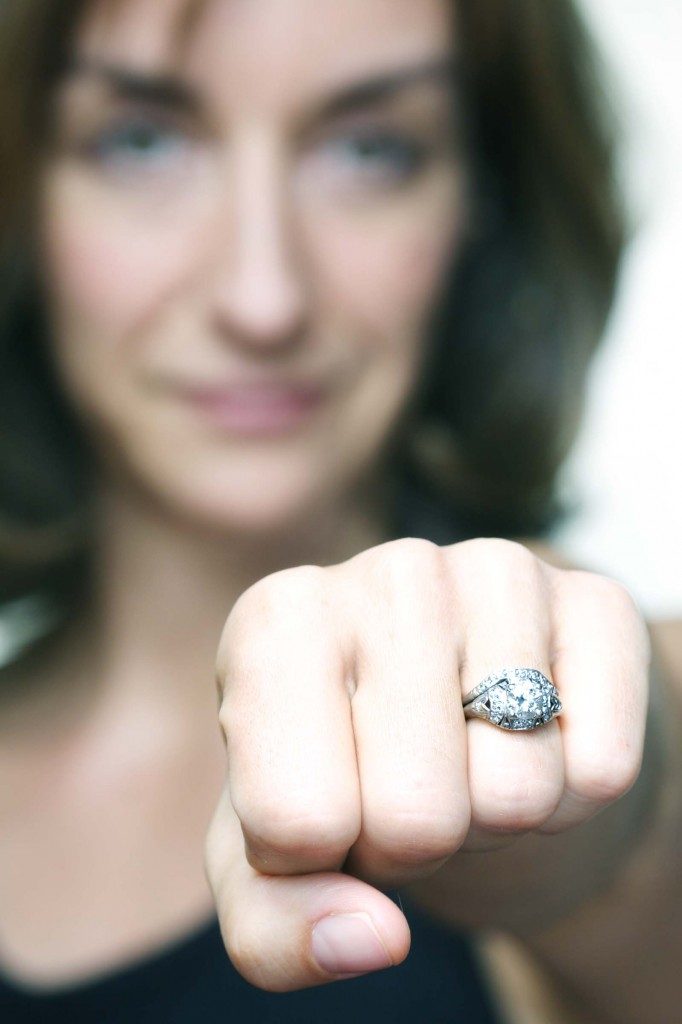 Image Source : Chance Agrella
One of the grooms responsibilities for wedding is to provide rings. These rings both refer the engagement ring and the wedding rings. You may even give your fiancée a promise ring. When you select rings, they must symbolize what your love or relationship is all about or who she is to you. The rings symbolize what you have been through all those years of being together and another series of years forever.
Invitations
You are not solely responsible to provide the invitations for your wedding. this means that you work with your bride in choosing and distributing save-the-date cards for your family, friends and other guests. Therefore, it is still considered as part of your grooms responsibilities for wedding. You only have to decide and agree on the date, time and location of the very special event.
Marriage License
The license for your marriage is an important thing to take care of. This must be prepared before the wedding day. You have to submit all necessary requirements to have marriage license. Be sure that you give the appropriate and true information about you and your bride. Once you apply for marriage license, the schedule of the wedding won't be changed.
Wedding Attire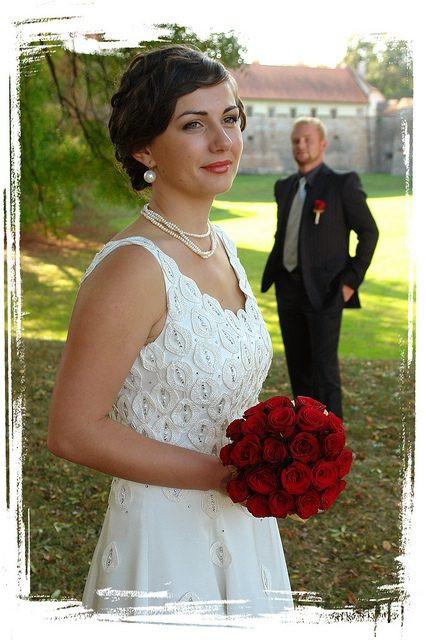 Image Source : vandh
If the bride is excited and would concentrate much on her dress, the groom may have the same feeling. On your personal list of grooms responsibilities for wedding, schedule a time to seek groom dress as well as the outfits for your father, best man and groomsmen. Their dresses have to be provided by you too.
Accessories
The outfit whether it's tuxedo or not has to be paired with a few accessories. Some are based on tradition, while others can be optional. Yet, among the accessories needed for wedding attire are the boutonnieres and cufflinks. Do not forget the pair of shoes too as this is needed to match the gorgeous wedding attire. Another accessory refers to the one thing you have to give away for all single men during the reception and that is the garter. Make sure all these are included on your personal grooms responsibilities for wedding.
Gifts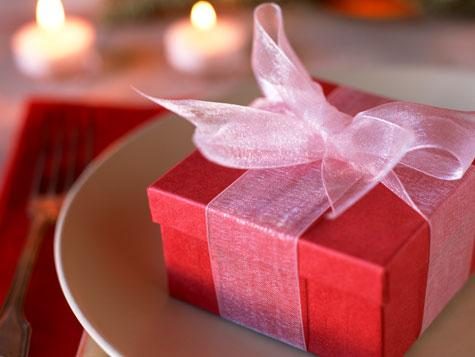 Do not forget the gifts that you have to hand out to your men too. You need to give each one of your groomsmen a token of appreciation and attendance for the event. They deserve a little present from you personally so have this listed on your groom checklist.
Transportation and Accommodation
You are also responsible in providing transportation as well as accommodation of your guests. Those who would attend to your wedding a few days before may need some place to say especially if they come from a different region. It is also possible that you will drive and fetch them from the airport. Whichever the case is, if both transportation and accommodation are needed, be sure to keep these are your grooms responsibilities for wedding.
Clergyman
An officiating minister for the wedding ceremony is important. He is more important and necessary than your best man. So, do not forget to include him on your groom checklist of things to prepare, otherwise, your wedding would be in vain. You have to select the best and affordable clergyman. You can ask any from your relatives and friends who can suggest someone better.
Honeymoon Vacation
Your best gift to your soon-to-be wife is the honeymoon vacation together. This is one of your personal and important grooms responsibilities for wedding too. Think of a nice short getaway with her as your first wife. It must be romantic, adventurous and memorable for the both of you. It is much better to surprise her even though she has the anticipation to go for a honeymoon right after the wedding. Just don't let her know the destination and what you are going to do so you can sweep off her feet.
House
You also have to take the place where you will live together as newly husband and wife. After the wedding, you need to stay in a house where you can start a family. If you have been living together even before your engagement, you may like to consider having a new apartment or a real house you can have with future kids. This is surely one of the most essential grooms responsibilities for wedding that must not be ignored. If you think of that, that means you also have to take care of household items like furniture and utilities. For the appliances, you can have them listed on your wedding registry so you can tolerate your guests to give you some gifts according to your personal wishes and preference.
Videographers and Photographers
It is also your duty to ensure there are videographers and photographers who would cover the entire special occasion. It is through photos and video clips where the moments are relived in 10 years, 20 years and so on. Have these written on your list of grooms responsibilities for wedding. Just choose a good business that provides these things so the outcome is absolutely excellent.
Musicians or DJ
You need to hire good musicians and DJ for the wedding too. There must be great songs and music played from the ceremony to the reception party. You have to work with your bride in choosing songs and selecting musicians.
Wedding Speech
One of the grooms responsibilities for wedding that you must prepare in advance for the reception is the groom speech. This is something to work on for several minutes or maybe hour. You may need to read some samples of speeches and toasts for groom so that can take you a long period of time. Well, as long as it can help you make the most beautiful wedding speech then do so. You have to take this as serious matter because everybody is going to hear what you would have to say. Plus, this is not only a speech to talk about and to the bride. You also have to thank everyone especially your parents for their support and love.
These are most of the important grooms responsibilities for wedding that you must keep in mind. Do them with proper planning, advanced preparation and budget friendly spending of money. Everything that you have to do is going to contribute on how your wedding is going to be memorable and successful. Your groom checklist is how you can accomplish the duties and responsibilities for the wonderful wedding event.