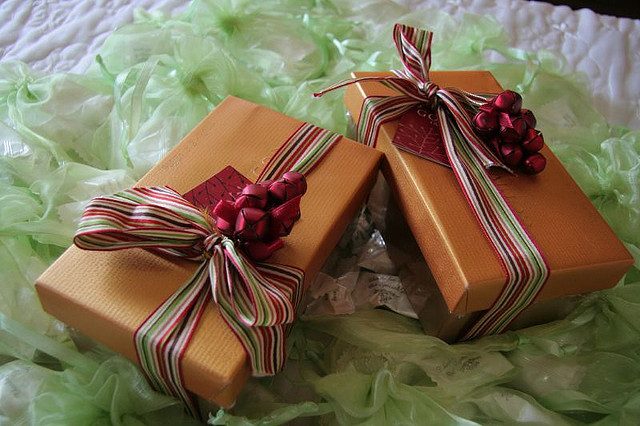 Wedding is a very special event for the whole family and close friends. This is one of the memorable gatherings where everyone can unite especially those people who have not seen each other for many years.
Despite the excitement and thrills, this kind of occasion is also a point in which you spend a fortune. There are many things to prepare to make this wedding a memorable one which is somewhat expensive. The couple is not only going to spend some of their earnings but also rely on some from their parents. This is practiced sometimes but even if this does not run to your family, you still have to spend money on a few things. One of them is the gift that you are going to give to the upcoming newlyweds.
Mother of the bride or mother of the groom gifts are essential to consider for an event like this. As a loving parent, you have to give the best item you can hand to them which they cherish it for a lifetime. Here are some of the ideas you may like to choose from.
Personalized Jewelry
For the bride, jewelry is a great choice of item that you can wrap and give to your own daughter or future daughter-in-law. It is much better if you make it a more personalized jewelry item. A set of customized jewelry is an ideal one to give. A bracelet with her name and essential words like "Mom loves you" or "Proud to be mom of ___" can be a very touching accent to the jewelry. In a necklace, you can add up a photo of the both of you. You can think of other things as well just try to be creative and more personal.
For gifts for mother of the groom, you can still give a personalized jewelry item. It can be a watch or a ring that has sentimental value. If there are jewelry items that are given from one generation to another in your family that would be a very great idea.
Frames and Hankies for Keepsake
Particular items for keepsake like family frames and wedding hankies are other good gifts to give. Most of the mother of the bride and mother of the groom gifts given have the purpose to keep and cherish them as far as the marriage lasts. It would be much nicer if you add personal touches like the couple's names on the handkerchiefs or photos of them and you as parents on the frame with special messages engraved.
Tote Bag for the Bride
Another great item to give as a wedding gift by a mother is a tote bag. This specific item is more applicable to give to the bride. A handmade bag is a wonderful gift to hand to a precious bride whether you are the biological mom or the future mom-in-law.
So, basically, the items listed above are more personalized gifts which you can definitely afford to buy or make. If you want to get out of the box and sacrifice into a higher level, you can opt for some of the most jaw-dropping gifts you can give to the bride and groom. Here are another set of ideas you can consider giving to the newlyweds.
A Brand New Car
Marriage is about building a family so why not give the couple a new car they can use together with their future kids. It does not matter if it's brand new or slightly used. As long as it comes from the heart and perfect in condition the couple is going to love it for sure. This is certainly one of the few mother of the bride and groom gifts that you can think of putting big ribbon on top.
Honeymoon Package
There are cheap deals of wedding honeymoon package for couples. You may choose one of the best vacation deals for two persons somewhere in the country or outside like the Caribbean or any of the tropical islands in Asia. If this is somewhat expensive for you alone, you can try to partner with your husband and with the parents of the other party.
These are all fantastic gifts ideas you may consider. You can choose from any or a combination of the gift items listed above if you like to show your full support to the bride and the groom on their wedding day. No matter what gifts you pick, ensure to add your personal note to the newlyweds. They can be in short paragraphs but with meaningful and essential words.
One of the best mother of the bride or mother of the groom gifts you can have is your own personal words of advice to the couple. So, make sure that you also prepare a good mother of the groom speech for your son and his new wife. The encouragement and support you can give through words can mean so much to them. Let Mother of the Groom Speeches help you with the offered tips, toast ideas and samples of mother of the groom speeches.