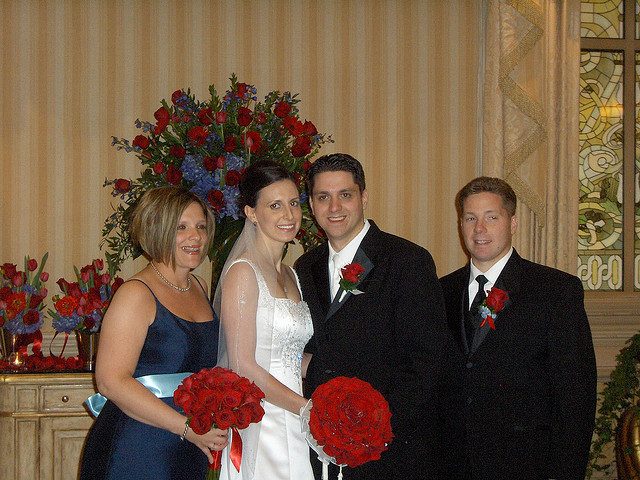 In most weddings, giving speeches is a traditional practice which often takes place after the ceremony. One of the most awaited speeches is the mother of the groom speech. The mother and father of the groom may be given the opportunity to become the first speakers.
Usually, the groom's parents lead the list of speakers, followed by the bride's mother and father. Then, members of the entourage, led by the best man and bridesmaids will also be given the chance to give their speeches. Afterwards, relatives, friends and other guests may volunteer to give their public messages and best wishes to the couple.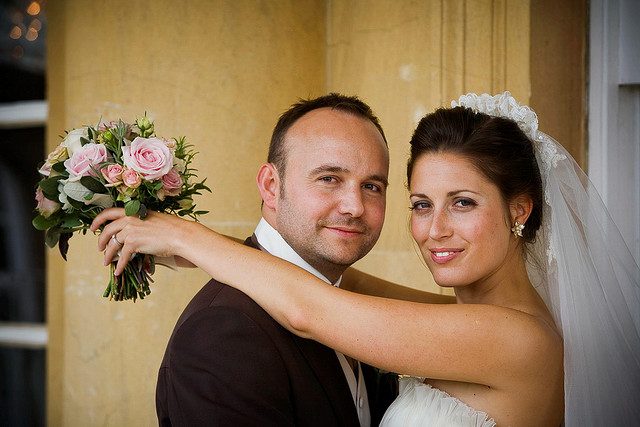 In this article however, we will focus on the mother of the groom speech. First, let us tackle how you can write a meaningful speech. Next, we will talk about some pointers on how you can deliver a remarkable and impressive speech.
Writing a Fabulous Speech for Your Son's Wedding
What makes a wedding speech unforgettable is the value of its content. As the popular adage goes- when it comes to sons and daughters, "mothers know best". Hence, if you will write what's in your heart, composing a beautiful and heart-warming speech should be easy.
A wedding speech is very much like a personal letter that has three basic elements – the introduction, the body, and the conclusion. Dividing your speech into parts should make it easier for you to organize your ideas.
How would you like to begin your speech? There are various ways that you may consider. For instance, you may start by welcoming friends and guests, extending your personal thanks for their presence on that special occasion. You may also pick out a famous quotation about love or marriage and use it as your opening statement. If you want, you may also sing a few lines from a song that you dedicate to the newly-weds.
Whichever way you prefer to begin, there is one thing that you should not forget to do when making the introduction- and that is, to smile and genuinely feel the joy inside your heart. If you are truly happy, that happiness will exude in your voice and facial expression, and will transcend to the audience.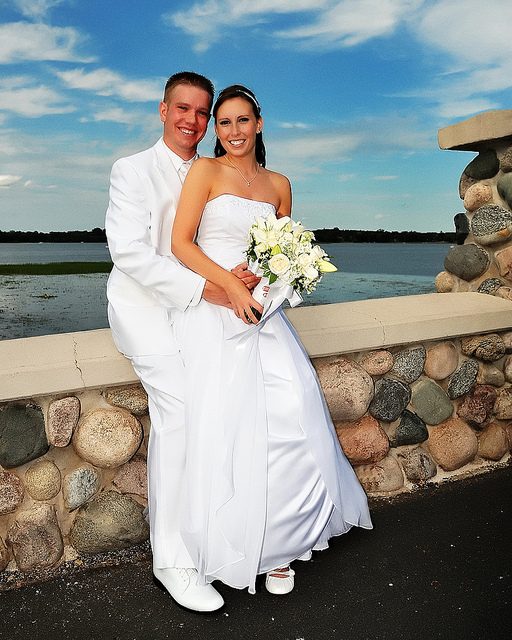 Once you're done with the introduction, what are some of the things you can include in the body of your speech? Yet again, many ideas can come to mind. For example, you may share one or two anecdotes from your son's childhood or early-teen years which you treasure the most. As the groom's mother, sharing these special stories will surely touch everyone's hearts. It can be a funny incident that shows admirable traits of the groom or a pleasant event that happened more recently after your son met his bride.
Of course, the groom's mother should not forget to turn her attention to her new daughter-in-law. To hear you express your genuine love and acknowledgement in front of everyone is sure to make the bride's heart melt and should be the beginning of a lovely mother/daughter-in-law relationship. Don't forget to tell the bride how happy you are now that she's part of the family.
The body of the speech need not be very lengthy. It is not necessary to share so many stories or to make them longer. Remember that other speakers are also waiting for their turn on the microphone. Hence, three to five minutes should be enough to complete your speech.
What is the proper way to close? The closing is probably the easiest part to write. You can end by formally congratulating your son and daughter-in-law, uttering your best wishes and finally, by proposing a toast for the couple.
To do so, raise your glass in the air as you recite your wishes. Invite everyone to join you by raising their own glasses, and as everyone does so, say Cheers!
Another way to be inspired is to read mother of the groom toasts or mother of the groom speech examples from a reputable resource online. Pick out the one that best expresses what you want to convey and make it your own. Indeed, you can create your own original speech using a template simply by changing the details and adding your personal touch to it.
Making Your Speech Memorable Through Remarkable Delivery
Once you have completed writing, the next essential step is practicing. Indeed, you can make your speech even more memorable and poignant through a remarkable delivery. Nevertheless, you do not need to be an experienced public speaker to achieve that. If you will patiently practice reciting your speech, you will surely make your son proud as you give the best speech you can deliver.
Through practice, you can build-up self-confidence even if it will be your first time to speak in front of a large audience. Keep in mind that feeling nervous is only natural. In fact, even seasoned public speakers do feel tensed or anxious as they walk up the stage. It is only once they start to speak that the tension goes away and they become calm and confident.
What is their secret? First, they do not speak right away as soon as they reach the podium. What they do is take one or two deep breaths before they speak. Second, they have taken the time to prepare for that moment through constant rehearsal. Consider these tips on how you can rehearse more effectively:
Practice aloud. Do not just read what you have written mentally. The best way to rehearse is to say the lines out loud, as if you are already speaking in front of listeners. Pronounce the words clearly to make sure that you can get your message across. Needless to say, your speech will not have much of an impact if your listeners could not understand what you've said.
Get a listener. Ask a family member or a friend to be your audience when you're rehearsing. This way, you can actually feel what it's like to have a real audience, listening to you. Afterwards, get some feedback so you will know how you can improve. Accepting constructive criticism is essential to being great in anything you want to do.
Use a mirror. Many veteran speakers recommend rehearsing in front of a mirror especially if you want to work on your hand gestures and facial expression.
Use a recorded. Another tip is to use an audio recorder so you can hear your own speech and recognize the points you'll need to work on. For instance, some people may need to enhance their tone so it complements their message.
Reminders for Mothers of the Groom and other Speakers
Below are general reminders, not just for the mother of the groom but for anyone who will deliver a wedding speech:
Relax and be human. A good speaker is one who can express himself well, not only through the tone of voice but also through appropriate gestures and facial expressions. Don't be afraid to move your hands and show emotion. In fact, making gestures will not only make your speech lively, it will also help you become more relaxed as you talk.
Tears are okay. A lot of speakers at weddings become teary-eyed and some even can't help but cry. This is perfectly understandable, especially for mothers. There's no need to feel embarrassed if you find yourself in the same situation. One reminder is to have a handkerchief handy so you can stay poised even as you cry.
Bring a note. You may think that you already know your speech by heart but when standing in front of a crowd or when you are overwhelmed with joy, you might suddenly find yourself at a loss for words. This is not a rare case! Being confronted with a mental-block can happen to anyone, even to veteran speakers. That is where having a note comes in handy. It is okay to glance on your note in case you have forgotten your lines.
Leave out the ex's. Avoid mentioning stories or details which are related to the groom's past relationships. No matter how long it has been since the relationship has ended, there is really no point in talking about that on your son's wedding day. After all, it is a celebration of two people's undying love for one another. There's bound to be a lot more inspiring, more unforgettable, better things that you can share instead of tales that involve an ex-girlfriend.
Keep it short. Some people do not feel the slightest nervousness when speaking in public and may even enjoy the attention. However, be careful that you do not get too absorbed in your speech that you break the five-minute limit. Wedding speeches are meant to be brief so as to give way to other speakers and to rest of the program.
Click here to read excellent and time-tested speech samples especially created for the mother of the groom. Compose your own unique mother of the groom wedding speech based on these fine samples. Apart from exemplary speeches, we also offers inspirational quotations on love and weddings; funny one-liners; a step-by-step guide to writing your speech and proven tips on how to be an effective public speaker.